Triggernometry Logo: Youtube Show & Podcast Branding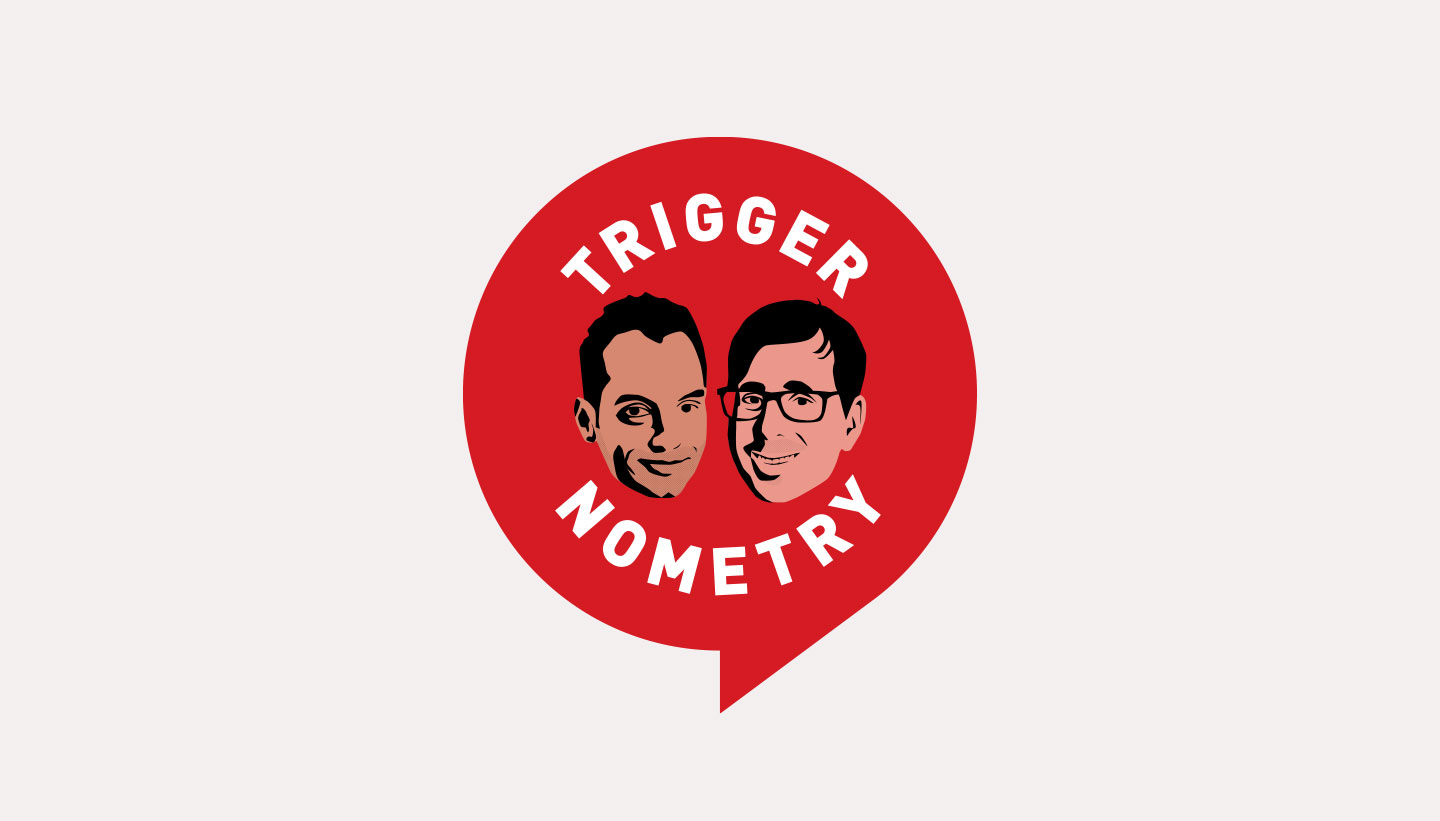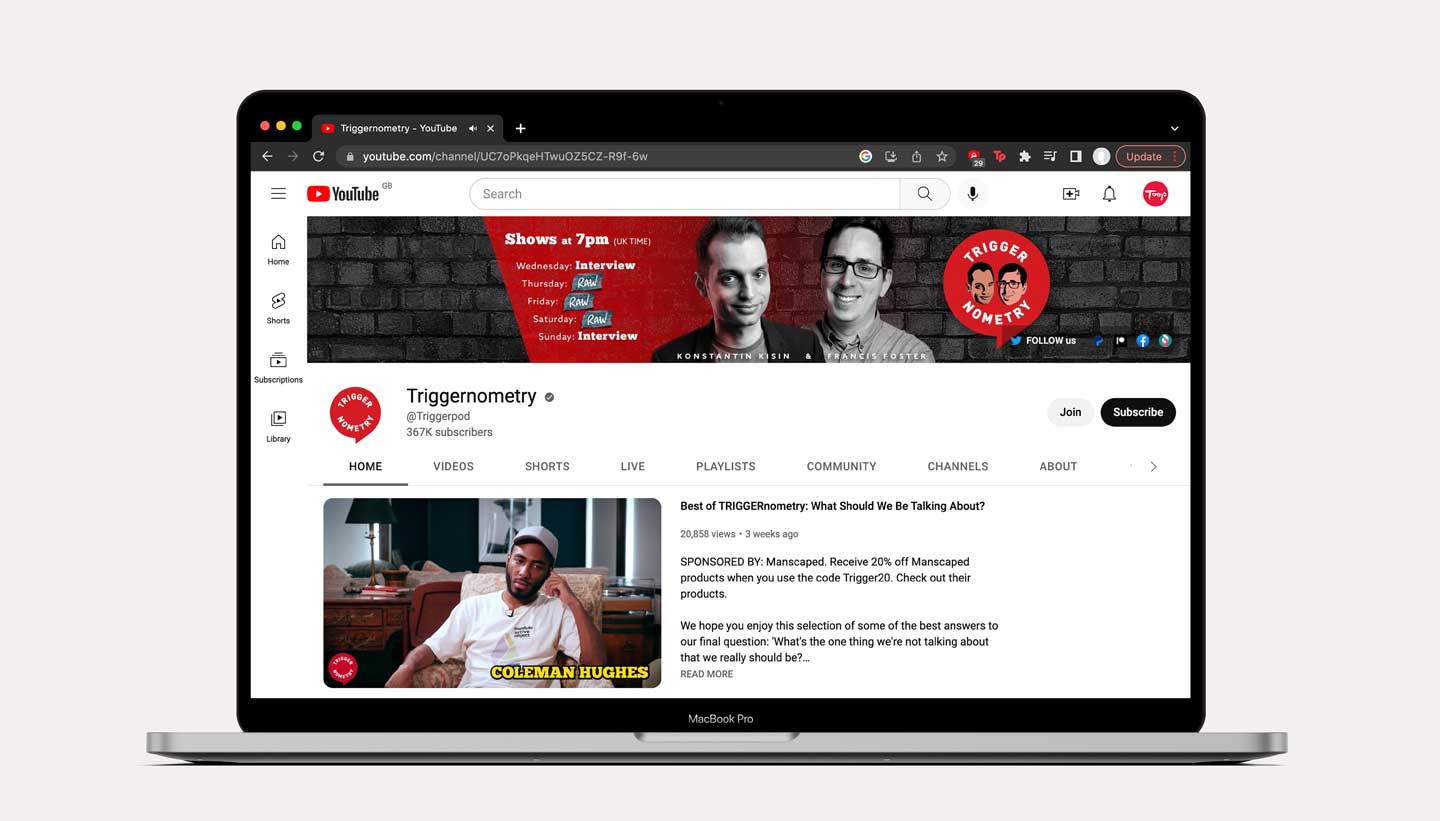 Triggernometry Logo Design
Triggernometry is a YouTube show and podcast, launched in 2018 by comedians Konstantin Kisin and Francis Foster. They host interviews with a wide variety of guests to discuss politics, economics, psychology, free speech and contemporary cultural issues. Triggernometry also streams live without guests with a satirical show called 'RAW'.
The Design Brief
Triggernometry had an old logo dating back to the launch of their show that needed updating. The previous logo was a red circle with emphasis on the word 'Trigger', which seemed to communicate 'hot button topics', a brand approach that perhaps suited the show when they started but was no longer descriptive of the broader range of guests and topics covered.

The design brief was to position the show around their new strapline: 'Honest conversations with fascinating people.' While the show still discussed controversial topics on occasion, the focus needed to be on 'conversation'.
The Outcome
Our design turned what was a 'red button' into a stylised 'speech bubble' with more legible and balanced typography. We also developed alternative versions of the logo for specific uses, such as a version containing illustrated portraits of the hosts, and a sub-brand version for their live-streamed satire show 'RAW'.