Illustration: Grange Park Opera – 2019 Season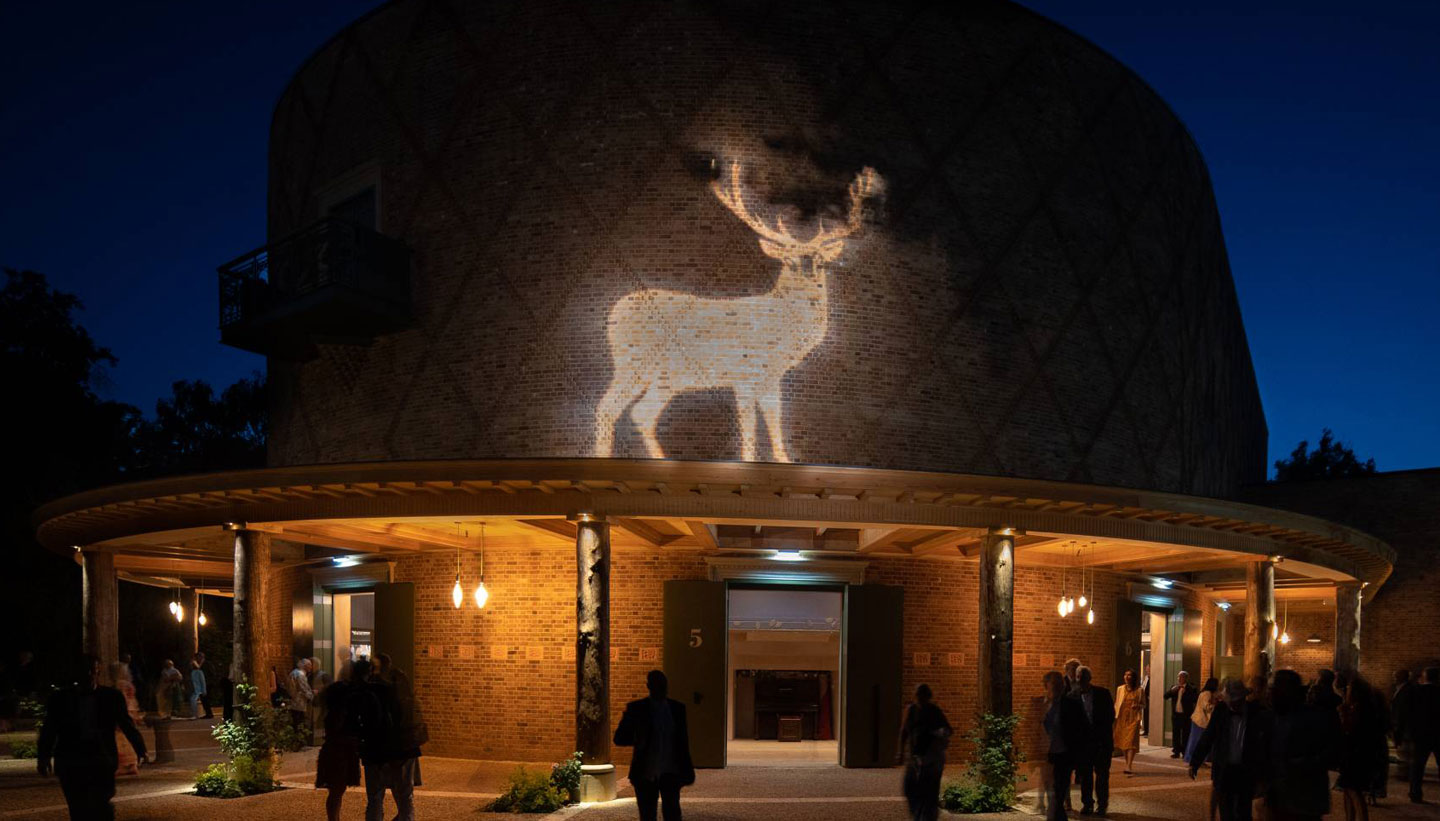 Illustration for Grange Park Opera 2019 Season
This illustration was commissioned by Grange Park Opera in Surrey for the 2019 performance season. It was used on the cover of the 2019 programme as well as on various products on sale in their shop.

Shadric Toop's comments on the project:

Having worked on a series of illustrations for Glyndebourne in East Sussex over the last few seasons, I was approached by Grange Park to create an illustration to represent their 2019 season on the theme of 'Opera in the Woods'. 

My illustration responds to Grange Park's beautiful wooded surroundings and the walled gardens within their grounds. I also included a variety of wild animals that are known to live in the area. A stag takes centre stage in the design, which became the emblem for the season, and was used in other ways such as for a projection on the opera house building. My technique involved making several ink drawings and then combining them digitally into a final composition.
Illustration for Grange Park Opera 2021 Season
Following the success of the 2019 illustration, Toop Studio was commissioned to produce a new key illustration for the 2020 season. Due to the pandemic, this season was eventually postponed to 2021. Before that decision was made, an edited version of the new illustration was printed on organic cotton bags in India (these bags can be purchased from the Grange Park online shop). The full 2021 illustration will be revealed once the new programme is released.